Recognised spirometry training for health professionals.
The performance of spirometry is undertaken in a wide range of primary care settings such as general practice and occupational health. Spirometry is one of the simplest tests available to assist in the diagnosis of lung disease. It is used to assist in the diagnoses of lung conditions such as obstructive lung disease (Asthma/ COPD) and restrictive lung disease (Pulmonary Fibrosis). It includes health assessments for workplace monitoring and pre-employment medicals.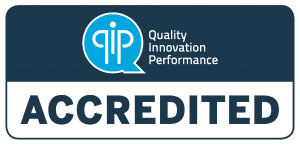 This spirometry training program equips you with the skills and knowledge to perform spirometry assessments confidently and be able to effectively interpret spirometry test results. This spirometry training course meets the standards outlined by the Thoracic Society of Australia and New Zealand (TSANZ). The course also meets The Standards for Spirometry Training Courses for the Coal Mine Workers' Health Scheme and Coal Services (NSW).
Kelly is a great educator and very approachable. Good pace and tone when teaching. Good coaching to assist with interpretation.
---
Chantal J.
September 2022
I really appreciate the blended course option. It gives me enough time to read through the theory and prepare for the practical. Thank you.
---
Hazel N.
 January 2023
The course is excellent. It is a well-structured course with a good mix of theory and practical learning.
---
Yingxin X.
March, 2023
Start the Theory Component Today!
Whether choosing to complete the blended program (online theory and face to face practical) or the full online course (online theory, presentations and webinars), you can gain access straight away to the KINNECT Training Learning Management Systems (LMS) to commence your course. Study at your own pace and return to the program at any stage without losing your spot. Then when you're ready to complete the practical component, you can book into any of our scheduled sessions.
It is a requirement of all the programs to complete an online component so get started now and work at your own pace.
Onsite
To discuss your onsite training requirements please contact KINNECT Training
Contact us
What You Will Learn
This program is designed in consideration of State and National legislation, Australian and New Zealand Standards and relevant Codes of Practice. It is also designed to meet the requirements outlined by the Thoracic Society of Australia to meet Standards for the Delivery of Spirometry for Coal Mine Workers.
The following describes the skills and knowledge required to perform spirometry competently. From preparing the client, maintaining equipment, and performing the assessment to reporting on the results. You will learn and demonstrate your knowledge and skill in the performance of spirometry.
5 Critical Factors for High Quality Spirometry Testing
We have created this free resource so you start with your best foot forward. Download, have a read and enjoy!
Industry Relevant Programs
Rigorous industry consultation and independent audit ensure the programs we deliver give you the outcome needed to be effective at work and in your career and meet strict industry standards.
Flexible Delivery Options
Choose your preferred delivery style and get started straight away. If you need to change between modes, no problem.
Driven for Results
Great Trainers with recognised industry qualifications, extensive real world experience and a passion in their field means you'll have the best introduction possible.
FACE TO FACE COURSE DATES
How long does it take to get my certificate for this spirometry course?
The certificate is issued after you have submitted your 10 post course assessments and these have been reviewed by your Trainer. Once deemed competent your certificate will be issued within 48 hours. If you have an urgent need for the certificate to be issued please let us know in advance and we will do our best to assist.
How long do I have to submit my Post Course Submissions to the trainer?
We require your Post Course Submissions to be submitted to us within a month of you completing your course with the trainer, however we can grant extensions for Post Course Submissions.
What happens if I do not submit my Post Course Submissions within the month?
If you do not provide us with your Post Course Submissions within a 6-month timeframe, this will result in your course being cancelled and you will need to recomplete the course.
Do you sell spirometry testing equipment?
We can assist with the purchase of spirometry testing equipment. This includes spirometers, calibration syringes and consumables. Please follow the 'Shop' link in the menu for more product information. KINNECT Training partners with leading equipment suppliers for the sale of equipment. We can even make sure the equipment is available in the training program so you are confident with the exact equipment you'll be using in the clinic.
Does this course have an expiry date?
Under the current approved course, there is a requirement to attend a refresher program within 12 months of completion of your initial program. Further refresher program are then required every 3 years to stay compliant.
Do I need to do a refresher course?
Under the current approved course there is a requirement to attend a spirometry refresher program within 12 months of completion of your initial program. Further refresher programs are then required every 3 years to stay compliant.
Where and when can I complete the practical session?
These are arranged directly with you and depend on the course mode you are completing. Links are provided within the online platform to book your preferred time and/or location.
What platform is used for the webinars?
KINNECT Training uses the webinar platform Zoom. If your organisation has another platform that is needed to be used due to IT security please contact us to discuss.
Is there support available when completing the online component of this course?
Absolutely. You can access a trainer at any stage via the message feature in the learning management system, by direct email or phone support is available. The KINNECT Training Knowledge Base is also available for you to refer to at any time which has research, videos, templates and links to valuable recognised sites to help you maintain skills in drug and alcohol testing.
We Make Contact
After you enrol, we will contact you to confirm your details, your access to the online component and any queries about completing the course and accessing all the materials.
Get Started!
Work your way through the content and complete the activities as needed. A trainer is always available for any issues you have and you'll be given access to our knowledge base so you can stay updated with all the relevant industry information.