Find your course

Choose your Delivery

Complete the Training

Become Qualified
Benefit from our industry leading courses, flexible delivery, responsive trainers and work ready outcomes
KINNECT Training is a leading provider of relevant workplace health and safety training. We build and deliver a wide variety of specialised training courses to help workplaces manage health and safety risks. Programs such as workplace drug and alcohol testing (HLTPAT005), respirator fit test training, rehabilitation and return to work coordinator training, spirometry training, health and safety representative training and many more.
We deliver nationally accredited programs, specific regulator approved courses and a range of short face to face and online courses. These short courses include office ergonomics, drug and alcohol awareness, mental health and resilience, safety leadership, hazard awareness and manual handling training among many others.
In-house programs customised for the client are our specialty. We build bespoke courses with custom video and high-end graphic design or you can take our existing programs and make them yours.
All programs are designed with the best possible student engagement from the most suitable delivery method. We'll work to understand your business, your people, your customers and your industry to achieve the learning outcomes you need.
Natalie B.
"The course was very well run and organised. The engagement and real stories used made the theory applicable."
– From our RRTWC course. October, 2020.
Noel V.
"Gavin was an excellent presenter who engaged the class, was very knowledgeable and made it interesting."
– From our Drug & Alcohol Testing course. February, 2020.
Jess J.
"Rowan engages with his students and makes the course relevant to the industry they work in. Excellent course, excellent instructor, exceeded my expectations."
– From our Respirator Fit Test Training course. October, 2020.
Industry Relevant Programs
Rigorous industry consultation ensures the programs we deliver give you the outcome needed to be effective at work and in your career.
Flexible Delivery Options
Programs delivered to suit your work requirements and lifestyle with the ability to switch between delivery styles.
Driven for Results
Trainers with industry qualifications, real world experience and a passion in their field to make sure you get the outcomes you need.
Popular Courses
View our popular courses for each of the below categories:
Over 18,800 students trained
Trusted by many organisations, including:










We Build Custom Courses
We can build you a custom course or you can select from a range of our pre-built courses to feature on your LMS.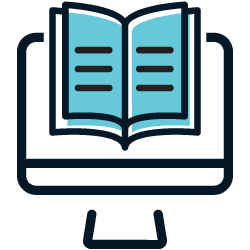 KINNECT Training Knowledge Base
We have developed a free online knowledge base to help you through your training and future career. You will be able to come back and refresh your knowledge on each topic covered in your course. The knowledge base lays out all the most up-to-date information in bite sized pieces, so you can quickly and easily refresh yourself on processes, legislation or theory for free.
Ready to start your training with KINNECT Training?