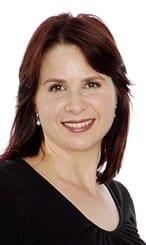 About the Trainer
Toni Park, owner of Business Vitality, is a solutions-focused educator who runs her own injury management consultancy business contracting to any size businesses to be their hands-on Rehabilitation & Return to Work Coordinator. Toni supports employers to reduce costs by teaching them to manage their workers' compensation claims more effectively.
A business graduate from University of Queensland, Toni has gained a vast amount of experience in workers' compensation case management from both 10 years' as a Senior Case Manager at WorkCover Queensland, plus 6 years in her own business. From this extensive experience, she has many real-life case examples to share and knows how claims should be handled to save time, money and get better recovery outcomes for injured workers. Toni has a proven track record of assisting Employers to reduce their workers' compensation liability by using her intricate knowledge of the Workers' Compensation legislation. Toni enjoys travelling with her husband and 3 kids, horse riding and is an Auxiliary Firefighter in her local community.
Ready to start your training with KINNECT Training?